Wanna Master the Amazing Art of Calligraphy at Dante Institute? Join Our Course Today!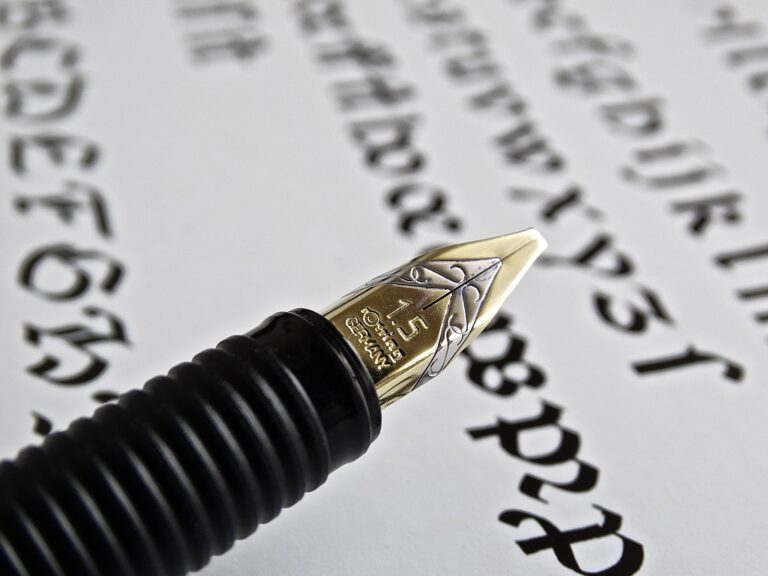 Calligraphy is an ancient art form that has been around for thousands of years. It involves creating beautiful, artistic writing using various writing instruments and styles. Calligraphy has been used throughout history to create important documents, religious texts, and artistic masterpieces.
Our calligraphy course is designed to teach you the basics of calligraphy and guide you through the process of creating stunning, artistic pieces of writing. You'll learn about different writing instruments, inks, and paper, and how to use them to create various styles of calligraphy.
The history of calligraphy dates back to ancient times, where it was used to create important religious texts and documents. It was also used as a means of communication between different cultures and civilizations. Over time, calligraphy evolved into an art form, with various styles and techniques being developed by different cultures and regions around the world
Calligraphy Course at Dante Institute
In our course, you'll learn about the different styles of calligraphy, including Chinese, Japanese, Arabic, and Western calligraphy. You'll also learn about the different writing instruments and materials used in calligraphy, such as pens, brushes, inks, and paper.
Our experienced instructors will provide you with personalized coaching and feedback to help you improve your technique and create beautiful, personalized pieces of art. Whether you're a beginner or an experienced writer, our course has something to offer you.
In just a few weeks, you'll see a significant improvement in your calligraphy skills. You'll be able to create beautiful, personalized pieces of writing that reflect your unique style and personality. You can use your newfound skills to create unique invitations, greeting cards, or even decorate your home.
At the end of the course, you'll have the opportunity to showcase your work and receive feedback from your peers and instructors. You'll also receive a certificate of completion, which you can proudly display as a testament to your newfound skills.
Don't miss this opportunity to discover the beauty and history of calligraphy and unlock your artistic potential. Join our calligraphy course today and embark on a journey of self-discovery and creativity!
Importance of Calligraphy
Here are some reasons on how a calligraphy course can be the best gift for a child:
Boosts creativity: Calligraphy is a great way to express oneself artistically. Children can explore their creativity and imagination while learning new skills.
Improves handwriting: Calligraphy teaches children how to write beautifully and legibly. It can help improve their handwriting skills and make them more confident writers.
Develops patience and focus: Calligraphy requires patience and focus to master. By practicing calligraphy, children can develop these important skills and learn to work through challenges.
Teaches history and culture: Calligraphy has a rich history and cultural significance. By learning calligraphy, children can gain an appreciation for different cultures and the role calligraphy has played throughout history.
Encourages mindfulness: Calligraphy is a meditative practice that encourages mindfulness and relaxation. It can be a great way for children to unwind and destress.
Provides a lifelong skill: Calligraphy is a lifelong skill that can be used in various areas of life. Whether it's creating unique greeting cards, invitations, or personalized gifts, calligraphy can be a valuable and rewarding skill for a child to learn
A calligraphy course can be a thoughtful and meaningful gift for a child. It can provide them with a creative outlet, improve their handwriting skills, and teach them valuable life skills such as patience, focus, and mindfulness.
We warmly welcome you to explore the enchanting world of calligraphy with our expert-led courses. Allow us to assist you in discovering the timeless beauty of this exquisite art form, steeped in rich history and cultural significance. Our friendly and knowledgeable team is available to answer any questions you may have about our calligraphy courses, designed to inspire creativity and enhance skills that will last a lifetime.
To learn more about our courses, please feel free to reach out to Mr Priyanshu Sharma on 9929-51 51 51, Mrs Roopshikha Sharma on 9314502814, or Mr Akash Verma on 9001016193. Alternatively, visit our website at www.mydifl.com for further details. We eagerly await the opportunity to embark on this journey of artistic exploration with you!
The Activities Coordinator is ready to provide tips for students who are interested in making the most of their Scuola San Diego experience. Students looking for an English school in San Diego with an exciting mix of activities will enjoy Ecole !
John Doe
School Director
Ecole is dedicated to maintaining an impressive diversity in the classroom. Ecole's Nationality Mix reflects this: no group of students is represented by more than 1/5 of the student population.
Maria Ralee
Academic Manager
The Ecole classroom is a place to connect with people from around the world, which makes the Ecole experience more than just an experience studying in the U.S.: it's a chance to connect globally!
Michael Rafael
Junior Program